Sustainability is a trend which is increasingly affecting how we plan our holidays. More and more travellers are looking for sustainable holiday experiences, which can support rather than undermine the environment in many respects. An ecological approach to travelling minimises harm to local flora and fauna. But economic factors also play a significant role, with the mantra 'Think global, act local' ringing in everyone's ears. And not least, social sustainability is important to many people as well. Most of us agree that local residents should benefit from tourism. In short, a sustainable approach to travelling protects nature and the environment, strengthens regional culture and identity, and helps the regional economy. These three aspects of sustainable travel influence not just how tourists choose their accommodation and meals, but also the activities they want to enjoy.
Niedersachsen's highly varied natural landscapes are ideal for an environmentally-friendly holiday. Areas which have official National Park or Nature Park status enjoy protection to ensure their sustainability for future generations. This helps maintain and even enhance their biodiversity, while also making it possible for visitors to enjoy these landscapes. All Nature Parks have visitor centres that provide displays and information. Guides or rangers are also available to help the visitors explore nature in these parks.
1. Harz National Park: The forest is calling
Climate change is making itself felt everywhere – even in the Harz National Park. Although trees play a crucial role in protecting the climate by storing carbon, woodlands are among the habitats worst affected by climate change. This is because their ecosystems need time to adapt to these changes. Dry summers and severe gales pose tremendous challenges for the spruce forests in the Harz Mountains, as their shallow roots make them vulnerable during storms. Bark beetle is also fatally compromising many trees. An initiative called Der Wald ruft ('The Forest Calls Out') has been launched to help visitors understand these natural processes. You can find out more about this project here.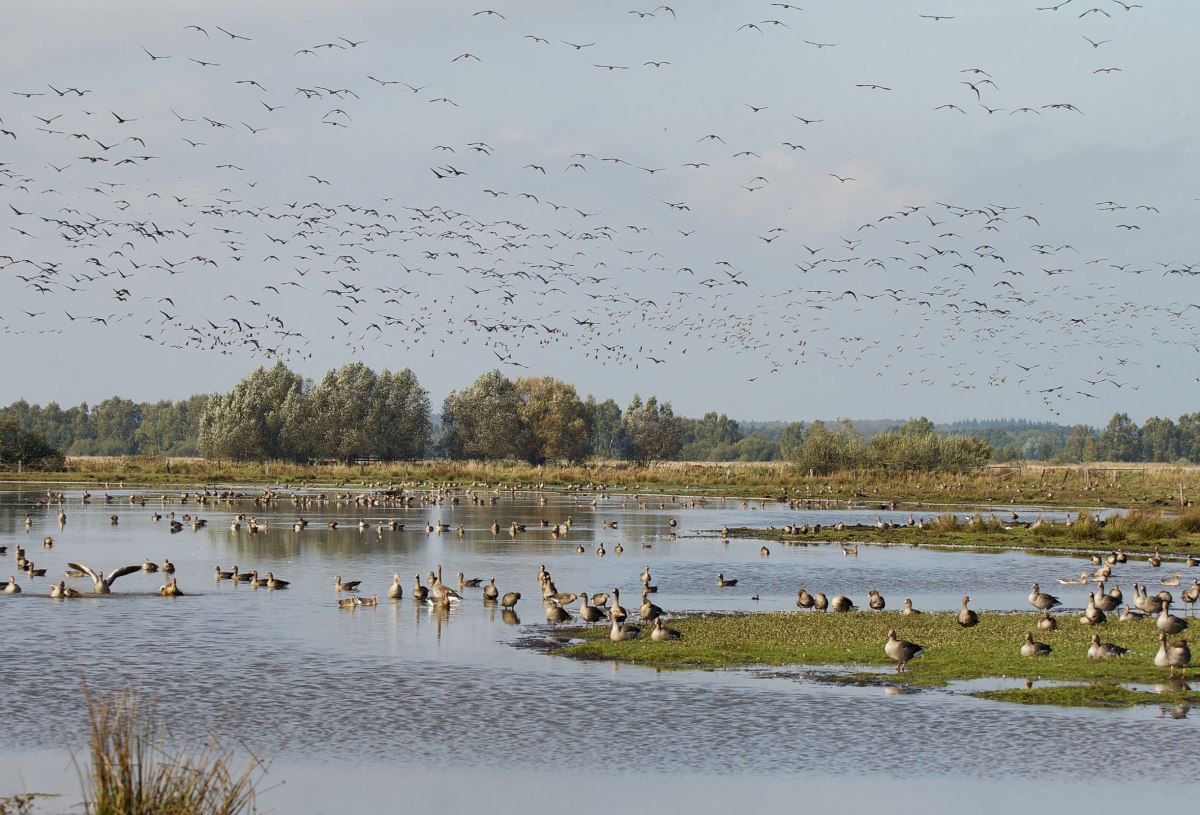 2. Lake Steinhude Nature Park: Birds, birds everywhere
The various landscapes of the Lake Steinhude Nature Park are well protected. More than half of the park's total area of 420 square kilometres has protected-landscape status. This helps optimise the conditions for local flora and fauna to flourish. And visitors can explore the Nature Park without harming wildlife: viewing platforms, discovery trails and a well-signposted network of cycle paths and footpaths have been designed so that sensitive areas remain undisturbed. And, with a little luck, you might spot a magnificent sea eagle or osprey. Additionally, those keen to find out more about peatlands and climate action can visit the Naturparkhaus Mardorf education centre, the Infozentrum Steinhude visitor centre or Lake Steinhude's ecological protection station (ÖSSM). More information about the Nature Park can be found here.
3. Niedersachsens Elbe Valley Biosphere Reserve: One river, many landscapes
Unique plant life is waiting to be discovered in the Elbe Valley Biosphere Reserve Niedersachsen. The landscapes range from riverbanks to wetlands alternating with sand dunes and streams flowing through valleys – all ideal for ensuring the survival of endangered flora. Moreover, it is here that a number of exotic plants arrive by ship at the banks of the Elbe, colonise and spread. Several endangered animal species also live here. Undoubtedly, the Elbe floodplains are of considerable importance for species and biotope conservation. More information on the biosphere reserve can be found here.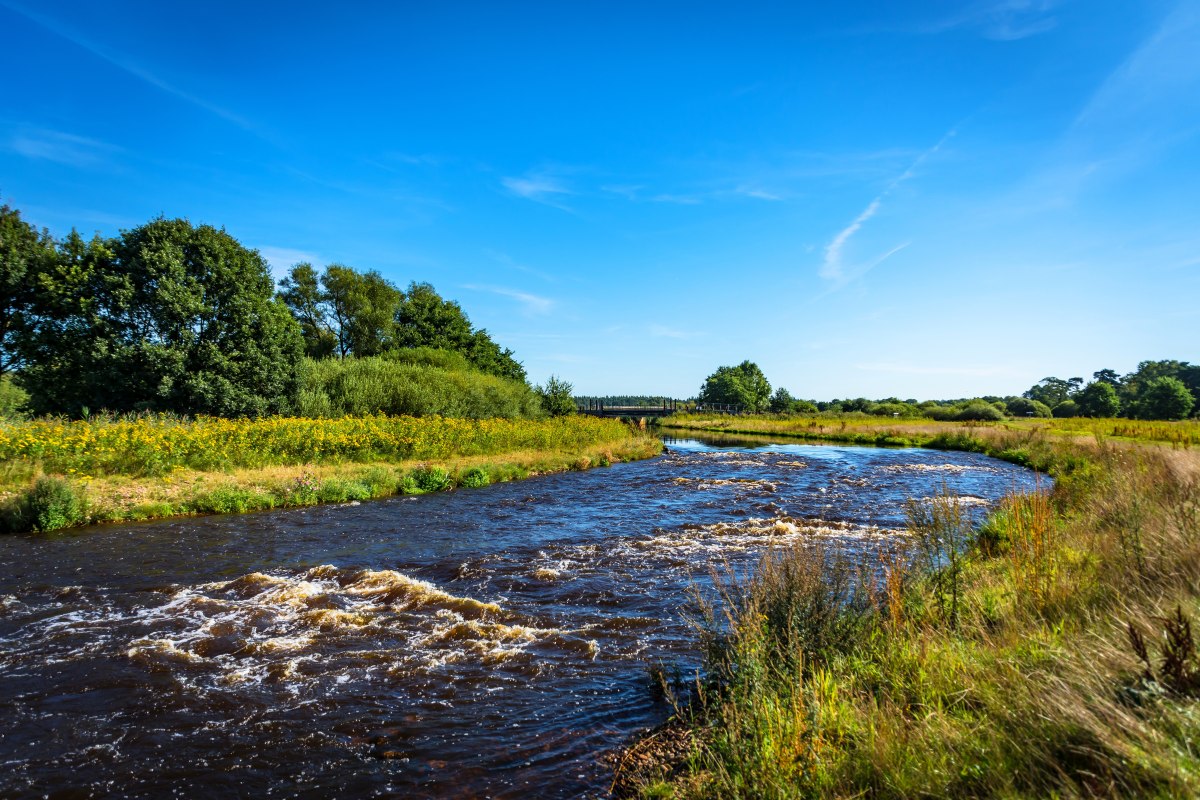 4. Teufelsmoor Nature Park / Lowlands by the Hamme and Wümme rivers: A wetland wonderland
In the Teufelsmoor Nature Park, water is a dominant feature. Imagine a wide, flat, open landscape stretching out as far as the eye can see, with rivers and streams snaking through. The region is worth visiting at any time of year: cotton grass transforms the peatlands into a white sea of candy floss in spring, while summer is ideal for trips on a peat barge or the Moor Express heritage railway. Bird life takes over in the colder season, with migrating species making stopovers here in autumn and again in spring, when the floodplains briefly give rise to a landscape of lakes.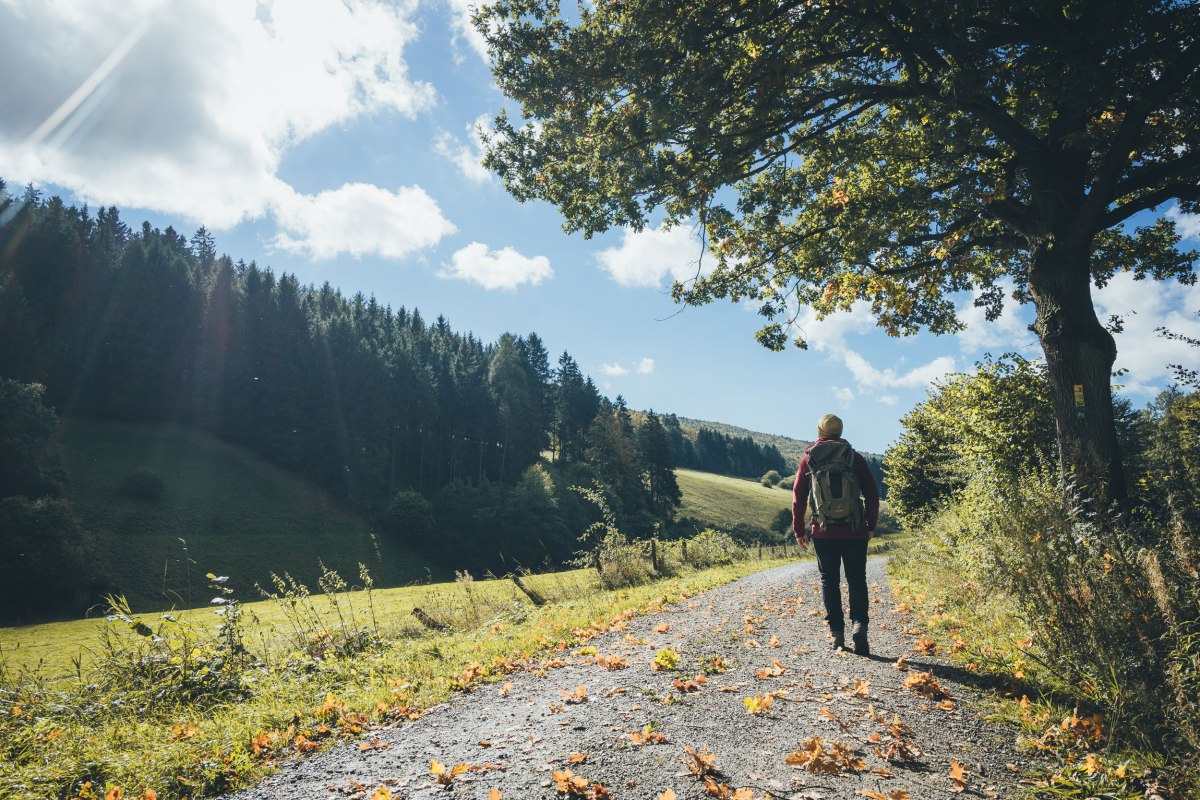 5. Solling-Vogler Nature Park: Something for everyone
From plunging valleys and ascending slopes to the ridges etched high in the hills: the Solling-Vogler Nature Park has so much to offer. Whatever your countryside taste, you'll find it here: from vast swathes of woodlands and riverside meadows to babbling brooks, orchards and the mystery of peat bogs. There's never a dull moment here! Numerous nature and discovery trails as well as an educational farm enrich any visit to the Weser Uplands. Would you rather relax and listen to the sounds of nature, or get on your mountain bike, or even tackle a high-ropes course? Or all of the above? You can do it all here! More information on the Nature Park is available here.

6. The TERRA.vita Nature Park and Geopark: In the footsteps of dinosaurs – and Father Kneipp
Ever encountered a dinosaur in the wild? Never say never in the TERRA.vita Nature Park and Geopark! Following the discovery of footprints and other traces of the prehistoric gargantuans, life-size dinosaurs have made a comeback here to form a themed circular footpath in the Osnabrücker Land. If it's wellness rather than the wow factor that you're after, try the Kneipp tour (named after a famous local priest and naturopath): 'Water.Nature.Environment.' comprises info panels, audio stories and wading pools, which make for a memorable and sustainable experience. You'll find more information on the Terra.tracks here.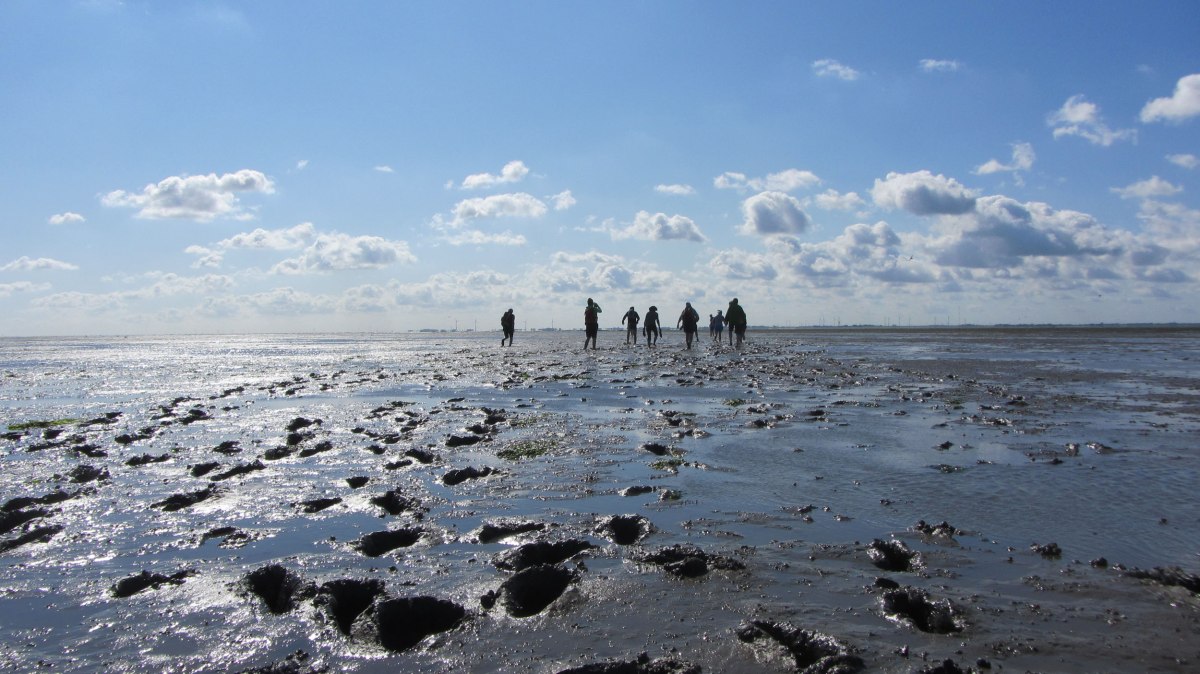 7. The Wadden Sea of Lower Saxony Biosphere Reserve: The many facets of sustainable development
Divided into three zones, the Wadden Sea Biosphere Reserve covers 240,000 hectares of North Sea coastline. In the core and buffer zones, the focus is on conserving natural habitats and biodiversity. The approach adopted here is to 'Leave nature to its own devices', i.e. to minimise interference in natural processes. In the transition zone, sustainable approaches have been developed and trialled to serve as models. A leading goal is to promote sustainable tourism by providing the right opportunities and facilities for holidaymakers. For example, the biosphere bikes are cargo bikes that can be borrowed free of charge to explore the great outdoors.
©

Harzer Tourismusverband / Marcus Gloger
8. The Harz / Braunschweiger Land / Ostfalen UNESCO Global Geopark: History up close
A millennium of mining history and discovery awaits visitors to the Harz / Braunschweiger Land / Ostfalen UNESCO Global Geopark. At 9,650 square kilometres, this Geopark is the largest in Germany. Its unique geology includes salt domes, and reservoirs of lignite or iron ore. The Geopark also offers a telescopic view of the Mesozoic era through unimaginably old sediment deposits. Whether independently or with a guide, visitors to the Harz / Braunschweiger Land / Ostfalen Geopark can explore discovery trails, old mines which are now tourist attractions, museums, otherwordly displays of glacial boulders and famous monuments. More information about the park and events can be found at harzregion.de.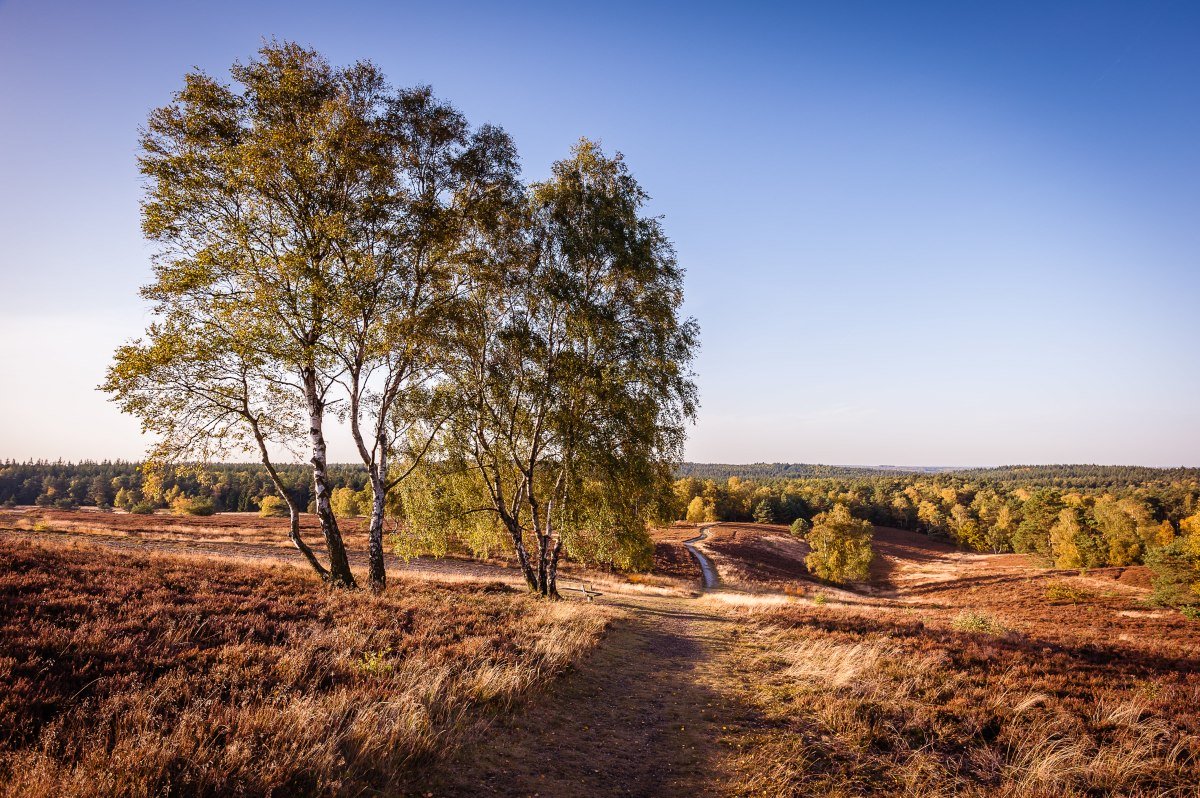 9. Lüneburg Heath Nature Park: A great experience for all
Lüneburg Heath is synonymous not only with a designated nature conservation area and a popular recreational destination, but also a sustainability project. A major priority is to support sustainable regional development and, in the process, to protect nature and wildlife, while also promoting tourism. Opportunities to experience nature have been created that also increase visitors' environmental awareness. Alongside scenic tours, canoe trips, carriage rides and a barefoot park, Lüneburg Heath also offers disabled-access outdoor adventures. You can find more on events at Lüneburg Heath here.