Everybody is talking about climate change – something which is going to present northern Germany with huge challenges in the coming years. Rising sea levels, heat waves, droughts and more frequent extreme weather events: the effects can already be seen today. Efforts are underway to tackle this task of the century: for example, in 2020 Niedersachsen passed its own climate protection act and even incorporated climate protection objectives in the state constitution. Furthermore, Niedersachsen is the first German state to comprehensively move to adapt tourism to climate change on a region-wide basis. It is not simply a matter of responding to the risks of climate change. It's first and foremost about using the opportunities and potential which this challenge offers.
We've put together some great projects here that are already confronting the challenges of climate change and revealing solutions for the future – and they're definitely worth visiting: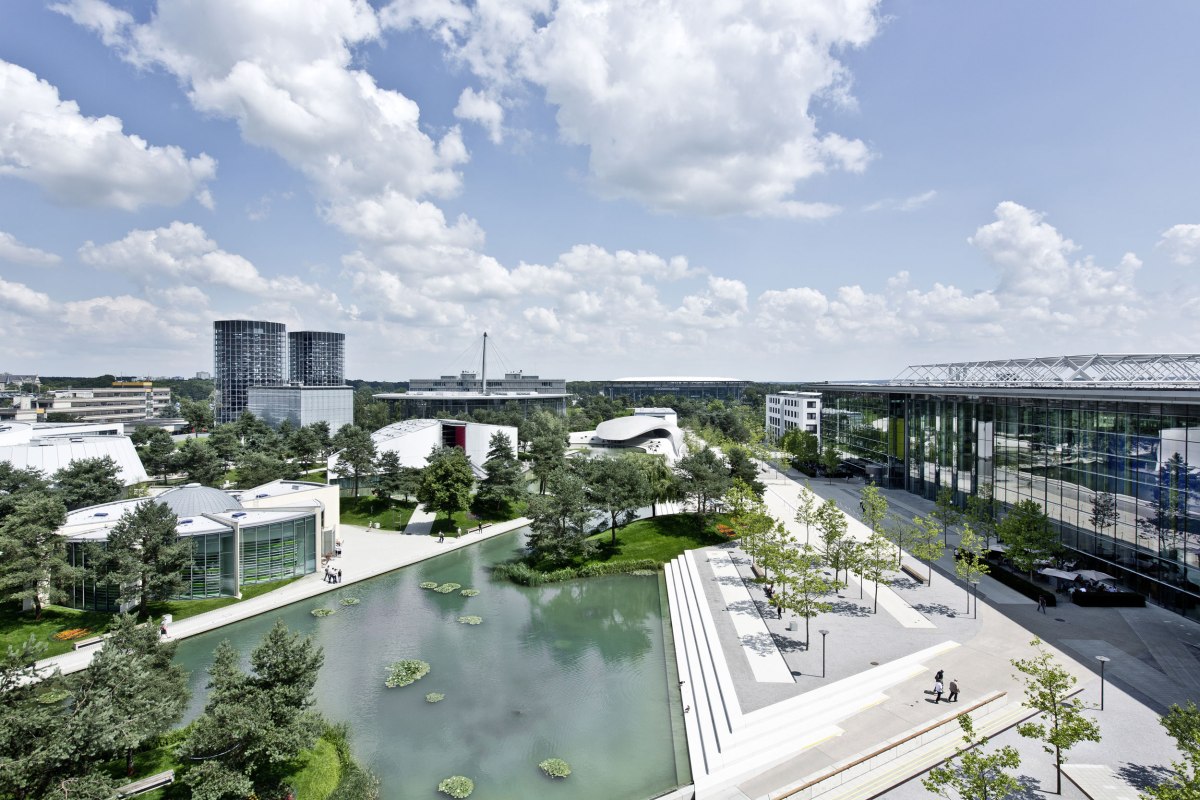 The future of mobility in Wolfsburg
The permanent exhibition LEVEL GREEN – The idea of sustainability at the Autostadt in Wolfsburg invites visitors to ponder how we shape our future. Lots of multimedia and interactive exhibits encourage us to reflect and provide insights into social, economic and environmental relationships.
Another exhibition in the Autostadt is Get ready for ID, which illuminates Volkswagen's progress in electromobility.
Environmentally-friendly electricity in East Frisia
Electricity generated from wind plays an important role in carbon-neutral energy production. The North Sea coast in Niedersachsen is an ideal location for wind turbines.
You can visit a wind turbine in Westerholt in East Frisia, where you will learn all about how the100 metre high plant works and can climb up to the visitors' platform, where you will be rewarded with a unique view of the north German plain.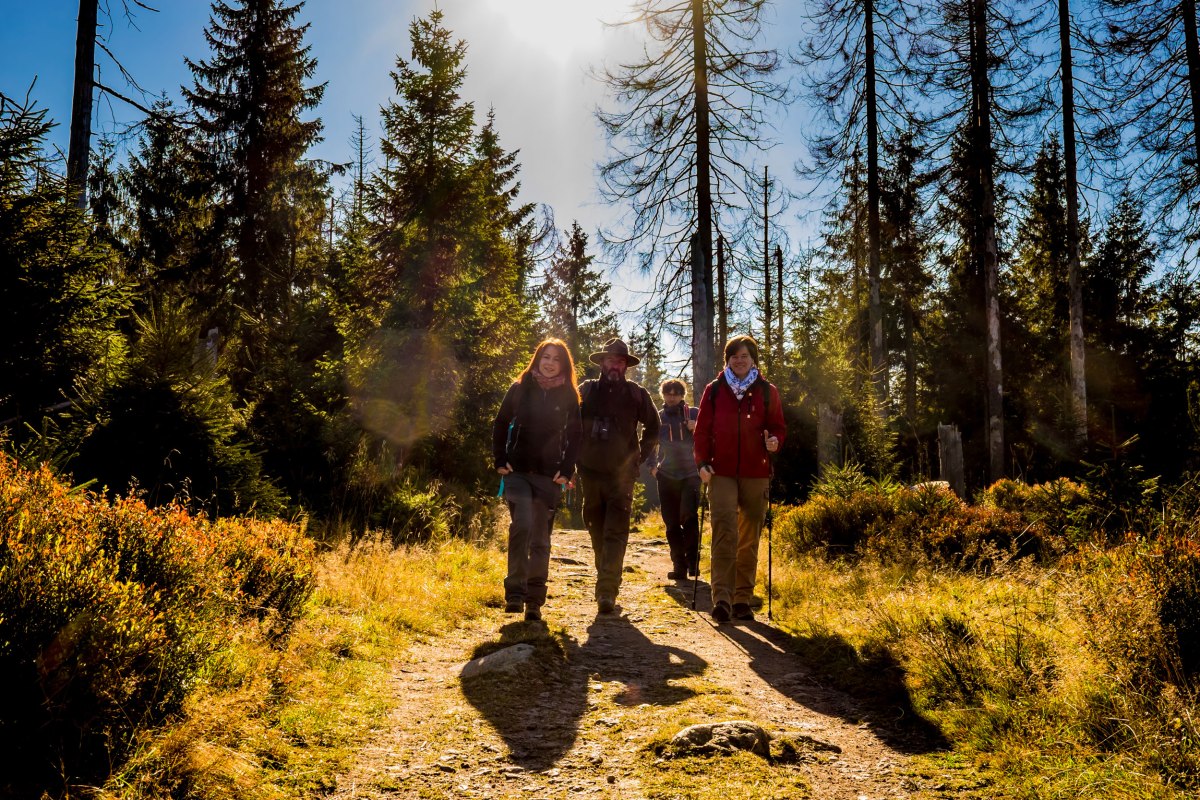 A virgin forest is developing in the Harz National Park
In the Harz Mountains the spruce forests have been particularly impacted by the hot summers and dry spells of late. As a result, bark beetles have propagated virtually unhindered, which has caused vast areas of the spruce forests to die off in recent years. Large swathes of the forests that used to be green now appear dead and grey. But the dead trees don't mean the end: rather, they will eventually give rise to a new wild forest, which will cope much better with climate change in the future.
You can find out about the new virgin forest and other fascinating background in the National Park Visitors' Centre in TorfHaus.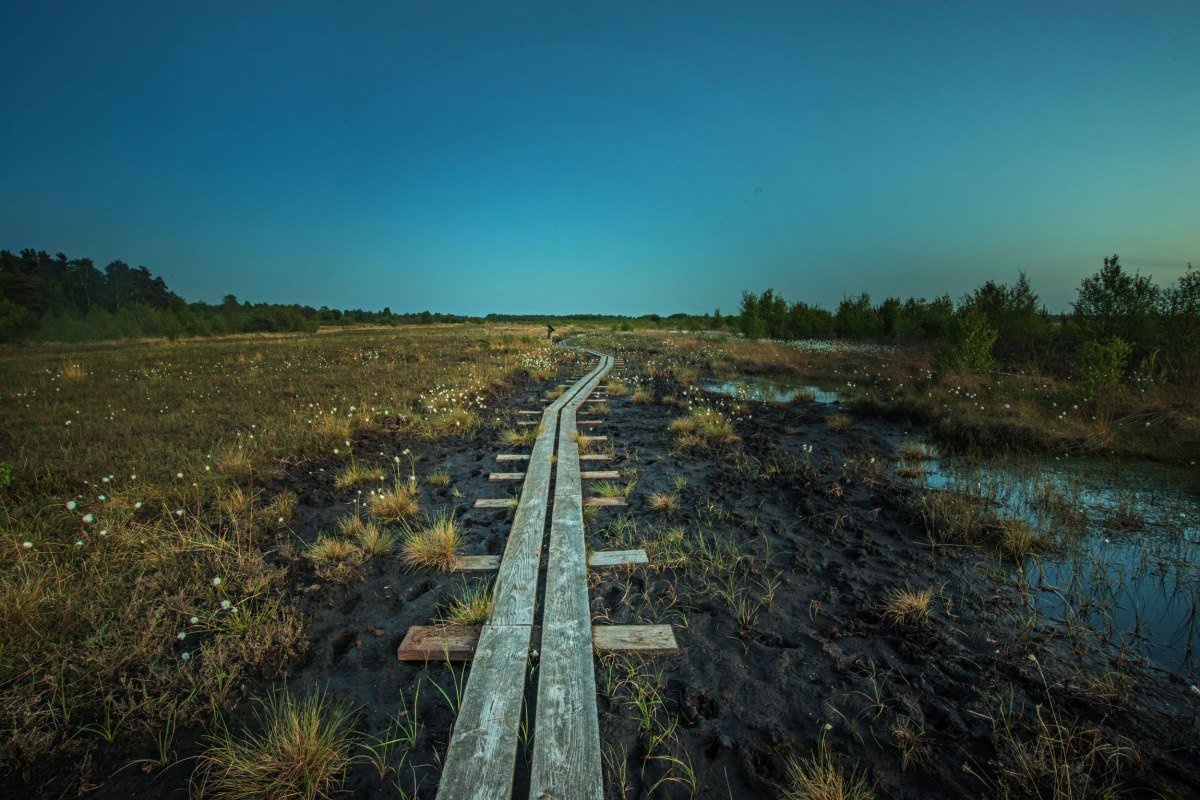 Using the moors in Cuxhaven and Diepholz as carbon reservoirs
Niedersachsen is moorland – around one-third of all German moors lie between the Harz Mountains, Lüneburg Heath and the North Sea coast. Moors are made up of dead plant remains and can thus store the harmful CO2 they contain for a long time. That is why rewetting programmes are underway in many moors in Niedersachsen.
The Moor Information Centre (MoorIZ) in Ahlenmoor near Cuxhaven offers a wonderful opportunity to see the success of this work. You can also take a trip to the inner upland moor on the Moorbahn railway.
Discover how important the moors are for our environment and our lives at an exhibition in the Moorwelten Visitors' Centre, Europe's centre of expertise for moors and climate in Wagenfeld in the Diepholzer Moorniederung with its upland moors and fens. There is also a historical moor railway there to take you to the rewilded mining areas.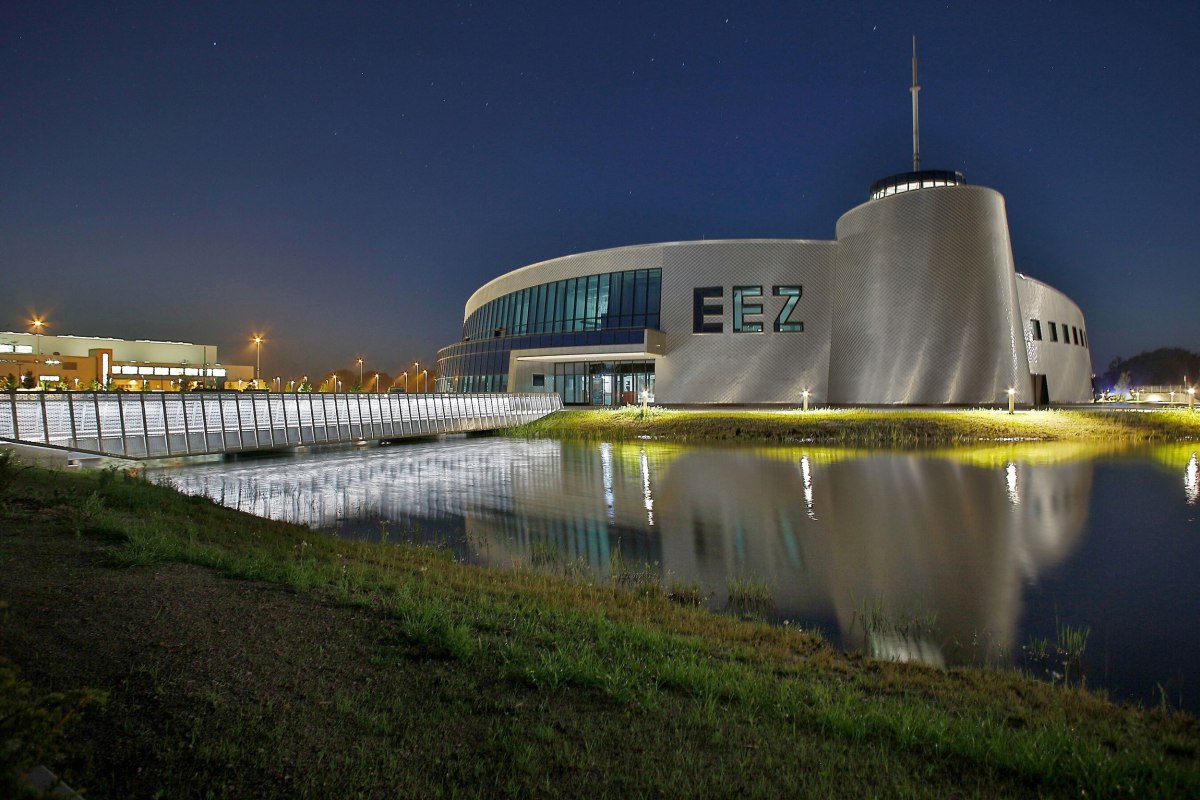 Discover renewable energy in the EZZ interactive energy centre in East Frisia
The energy revolution is in full swing and renewable energy is coming increasingly to the fore. At the EZZ Energie-Erlebniszentrum, the interactive energy centre in Aurich, the whole family can explore modern electricity generation in a fun way. You can experiment and try things out in an interactive exhibition and on a nature trail, and get to grips with how energy works in a hands-on way.
Even the building's architecture is a sight to behold. It also meets the latest standards in terms of energy efficiency and has a positive energy footprint.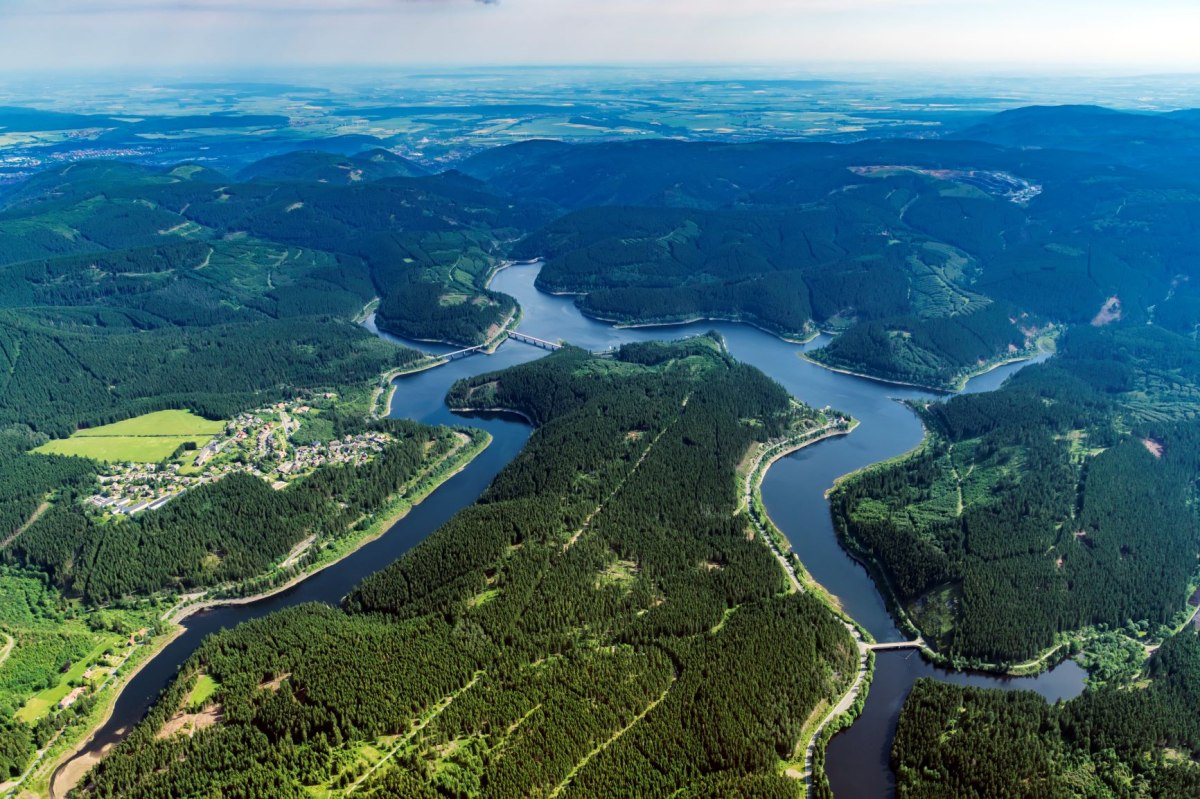 Electricity from hydropower in the Harz Mountains
The Oker dam in the Harz Mountains generates electricity from hydropower. This 260 metre long, 67 metre high arch gravity dam is a special type of dam that is extremely rare worldwide. It produces 12.5 million kilowatt hours every year, supplying around 3,750 households annually. As a peak load power station, it is used every day at times of particularly high demand for electricity, i.e. early in the morning and in the evenings.
Twice a day, the Oker river converts the wave generated from the electricity production to white water which delights canoeists.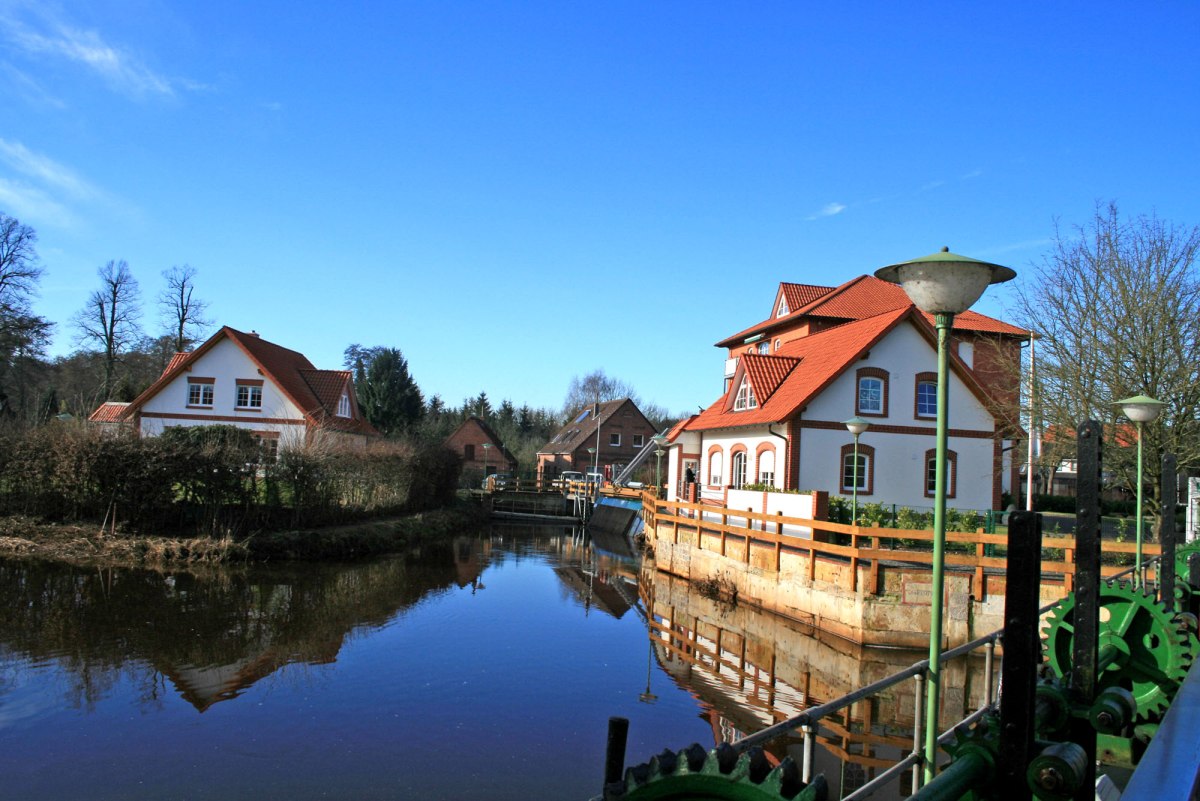 Energy tours by bike along the Aller and Weser rivers
Climate protection can also be experienced by bike in Niedersachsen. 'We live energy' is the motto of the EnergieRoute, an approx. 100 km long signposted, themed cycle route through the idyllic Aller-Leine Valley. Here you will find a total of 44 power stations that illustrate how renewable energy works.
Why is there lightning during a thunderstorm? What is renewable energy? Find the answers on the energy discovery route along the Weser river. The route connects different energy sites which all have one thing in common: they demonstrate that renewable energy has been used every day in the Mittelweser region for years.